Police Assistance Committee is a unique security organisation charged with the duties of security information dissemination, intelligence gathering and dissemination of information to the police and other security agencies through our members of Tradesmen & Artisans all over the 36 states of the nation, who operate at the grassroot level, doing their usual businesses yet remain the eyes watching for the police, and other sensitive governmental agencies.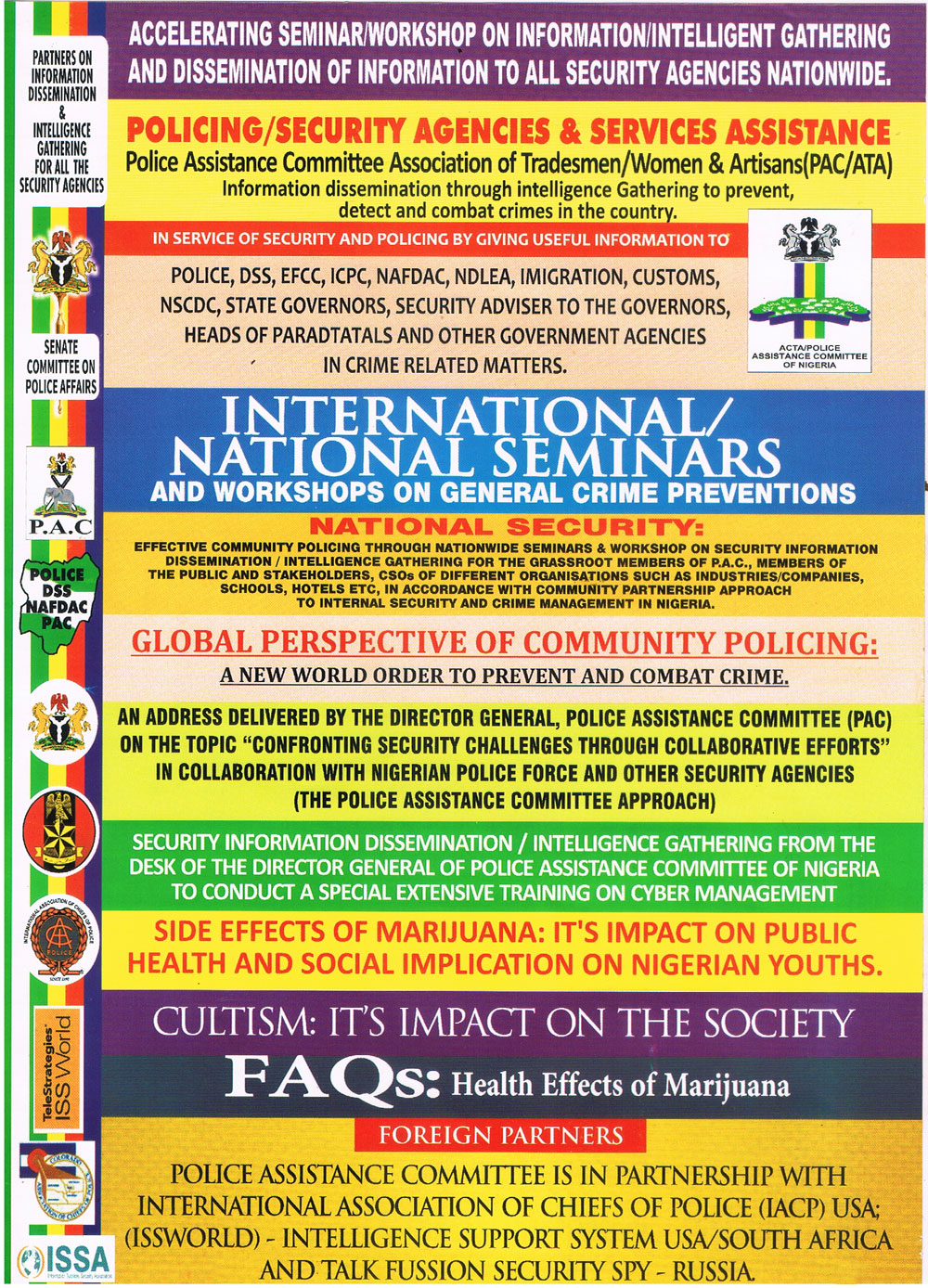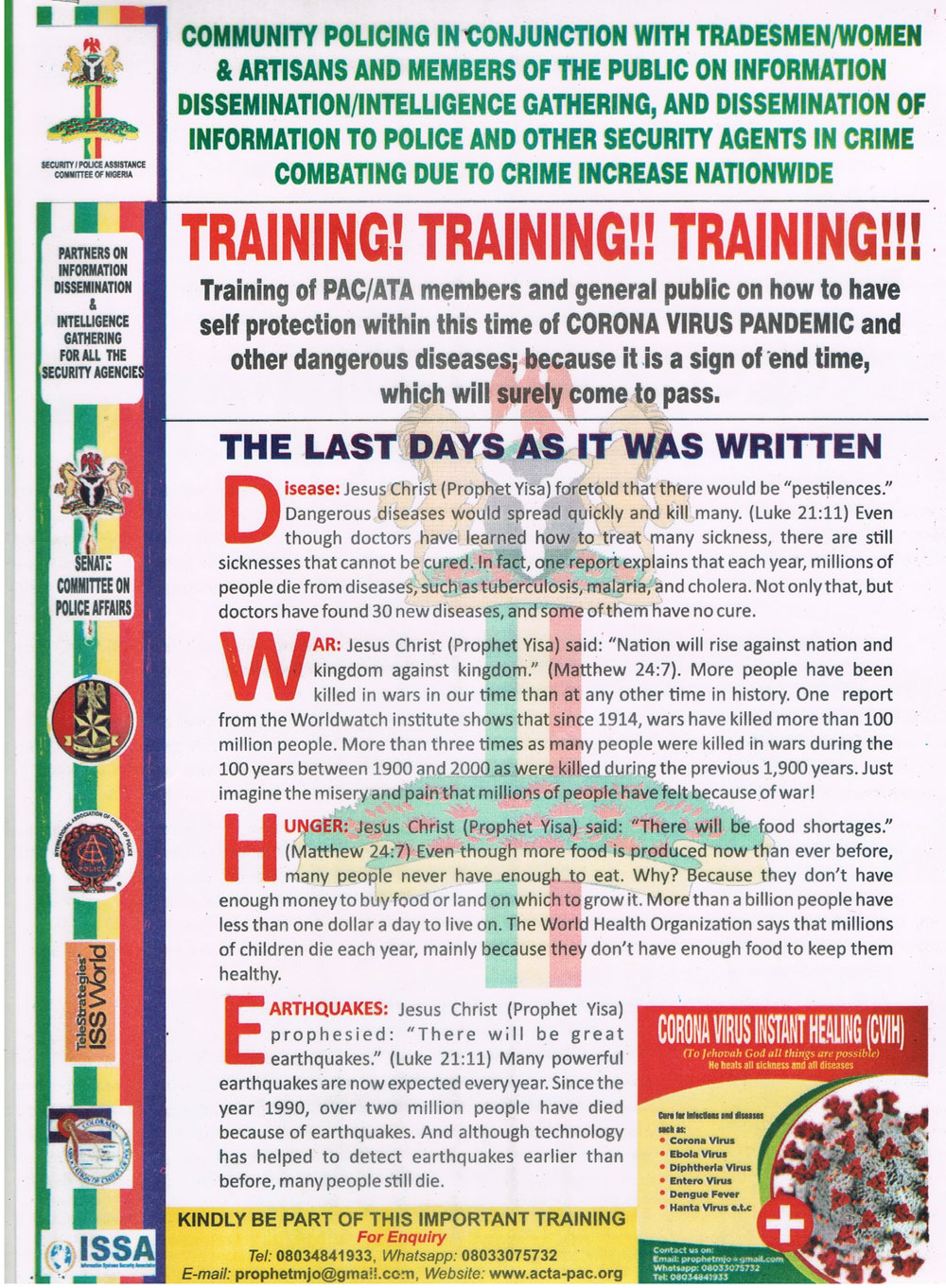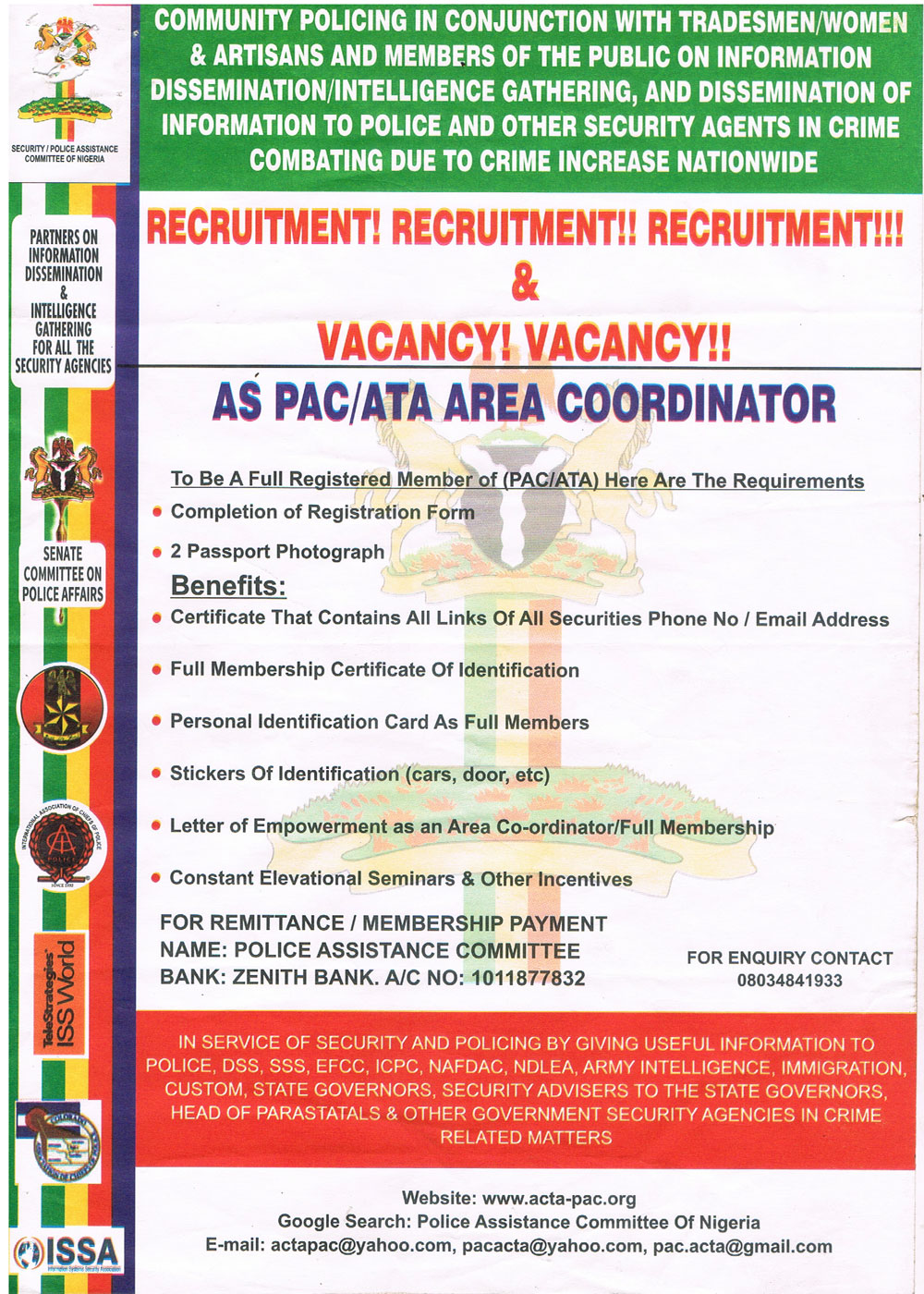 COMMUNITY POLICING IN CONJUNCTION WITH TRADESMEN/ WOMEN & ARTISANS AND MEMBERS OF THE PUBLIC REGISTRATION DUE TO CRIME INCREASE NATIONWIDE ON INFORMATION DISSEMINATION/INTELLIGENCE GATHERING.
From the office of Security Assistance/Police Assistance Committee on Community Policing.
We are mandated as it has become mandatory to register/partner with us on this crusade against insecurity through security information gathering, dissemination and intelligence gathering under the act of community policing.
You can register as a Definite/Complete member and you benefits are as follows: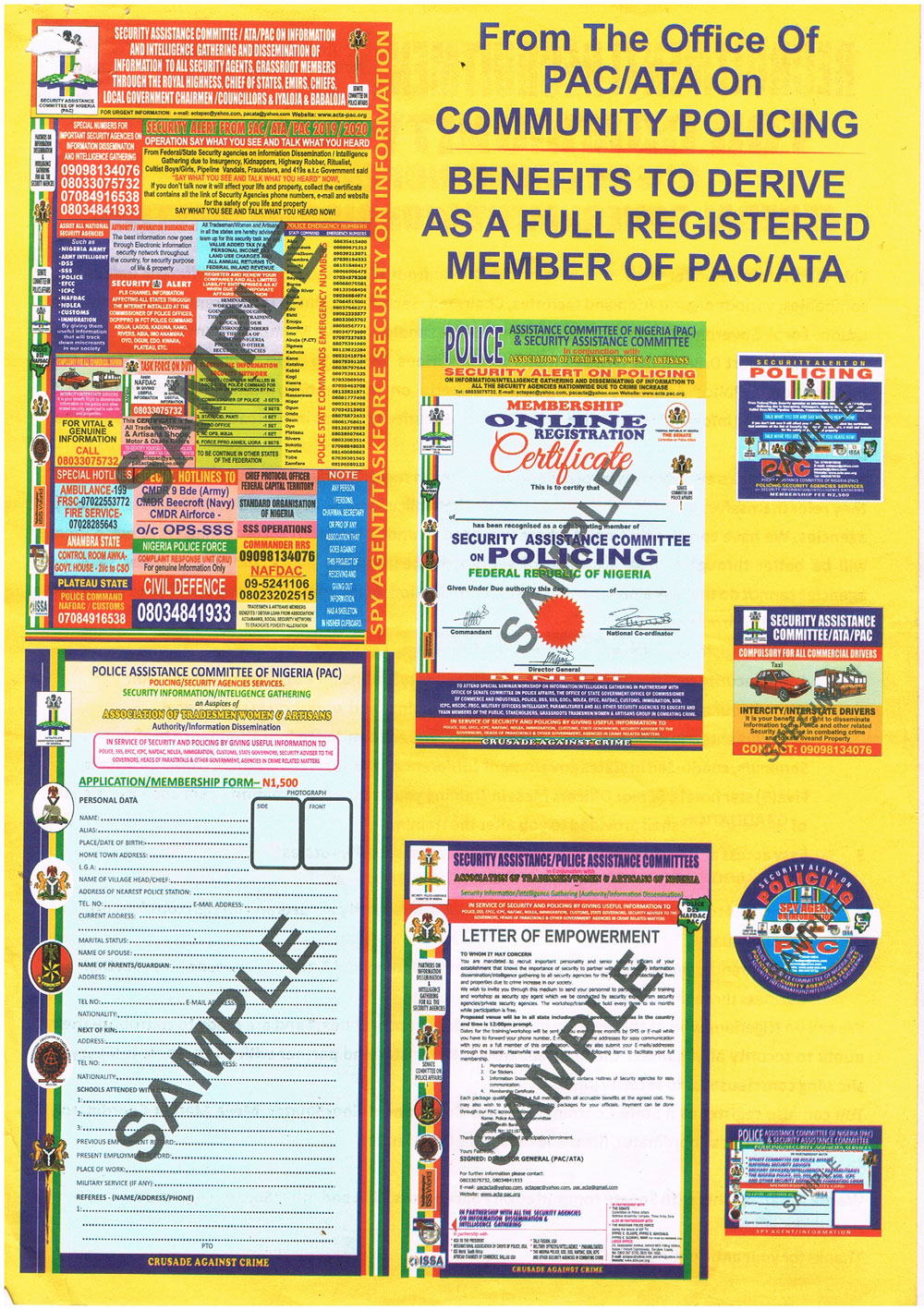 We are non-partisan and non-political but purely on security issues.